Time to start dreaming about travel and vineyard visits in Provence! But for the trip, you, or the lucky person receiving the Christmas present, need this unique book about the Provence wine region.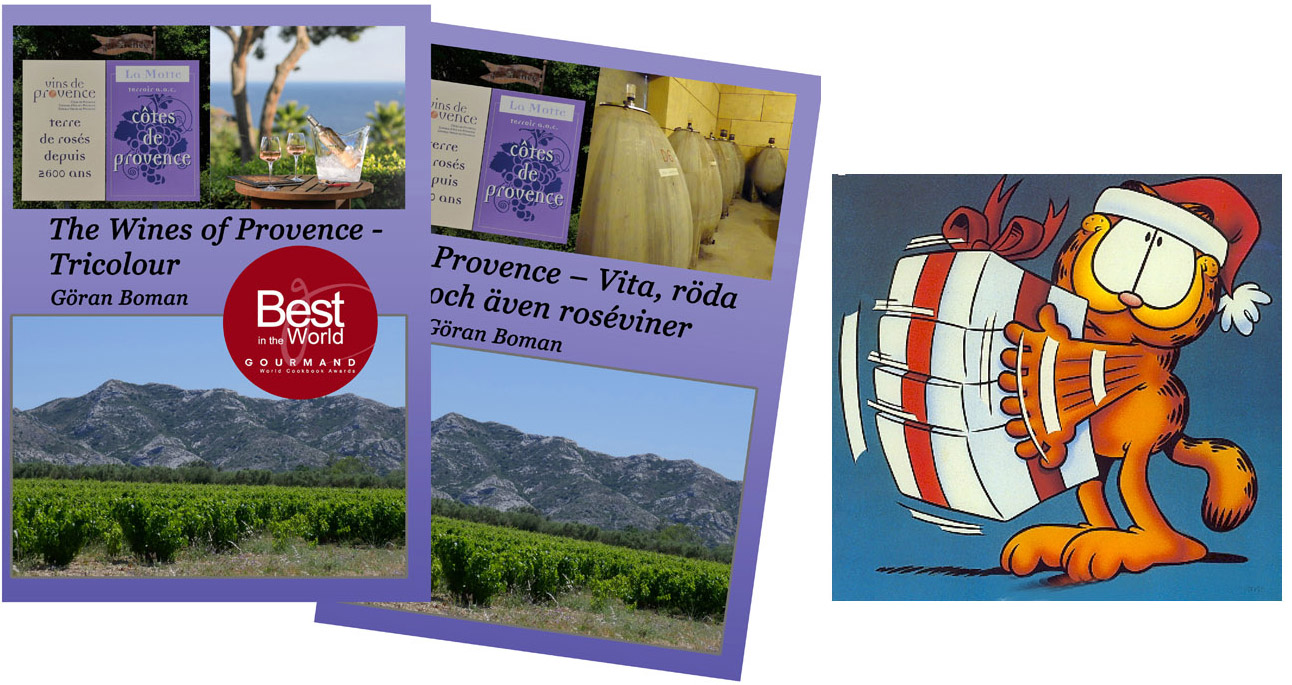 Similar books are not even available in French! The English version received the 2020 Gourmand Award "Best in the World" in the category "French Wine" and in September this year it became the Book of the Month in the French wine magazine "La Revue du Vin de France"! The first time a non-French language book received this award!
You will find everything about Provence all wine regions, lots of wine producers and wines, how to produce the wines including the world-leading rosé wine and tips for wine tourism.
Read more on the website www.winesofprovence.org/books/ about the book's content, watch a video that flips through some pages, reviews, book awards and where you can buy the book! Also, do sign up for the Newsletter so that you get news from the Provence wine world as well as other interesting wine news.
For more information and where to buy the book, contact me at provencebook@gmboman.se