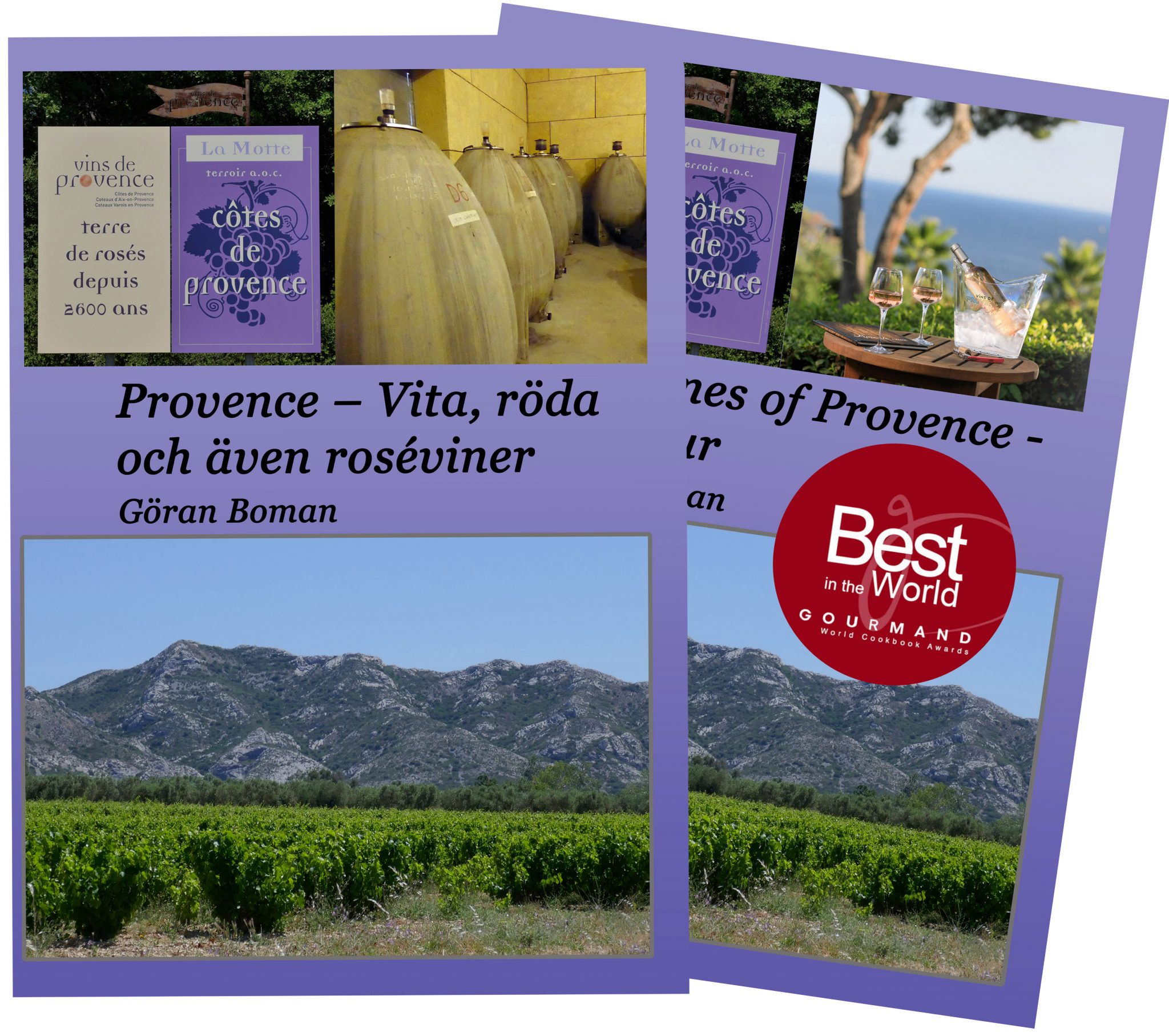 The book was published in Sweden in 2018, and it received excellent reviews from the Swedish wine experts, such as Lars Torstenson winemaker at Domaine Rabiega.

Provence is the rosé wine world leader, but less well-known for its fantastic red and white wines. This is not a coffee table book, but a guide to the wonderful world of wine in one of the most beautiful regions of France. It is easy to read, richly illustrated and filled with facts to help you find your favourite wine and to plan a visit to a region where they have been making wine for 2600 years.

It includes the history of wine in Provence, facts about the all-important terroirs and appellations, the grape varieties, work in the vineyard, vinification of white, red and rosé wine and the different characteristics of each.

A total of 43 producers and 230 wines are covered, making this probably the most comprehensive book on wines in Provence today, and a perfect companion to help you find your favourite wines there.

For 25 years the author, Göran Boman, has been a member of "Munskänkarna", the Swedish association for wine tasting and wine studies, and has passed their top-level exam equivalent to the grade of Sommelier.
There is also an English version – click here.
Where can I buy the book – click here.
Browse the book by watching the video!
———- Short Reviews of the Swedish version:————
…Everything is discussed…. must be classified as a Swedish reference work over the Provençal wine world.
Lars Torstenson, winemaker at Domaine Rabiega in Provence
... a book packed with facts. Yet it is not heavy to read, on the contrary.
Ulf Jansson, Editor of the magazine Munskänken
In short, the book contains most things that may be of interest to the Provence enthusiast. It is not a book just for the rosé fan.
Britt Karlsson, BKWine
Grade 5/5
Elke Jung, Vinbanken