You certainly have a friend who is interested in wine and who would appreciate receiving a wine book about Provence as a Christmas present! The book describes everything about the winemaking, the wine areas, the grapes and lots of producers where we tried wonderful wines. Provence rosé wines are world-leading, but the white and red wines are fantastic. The book is a perfect companion on the wine journey, so tips are given for the wine tourism
Similar books are not even available in French! The book received the 2020 Gourmand Award "Best in the World" in the category "French Wine" and in September this year it became the Book of the Month in the French wine magazine "La Revue du Vin de France"! The first time a non-French language book received this award!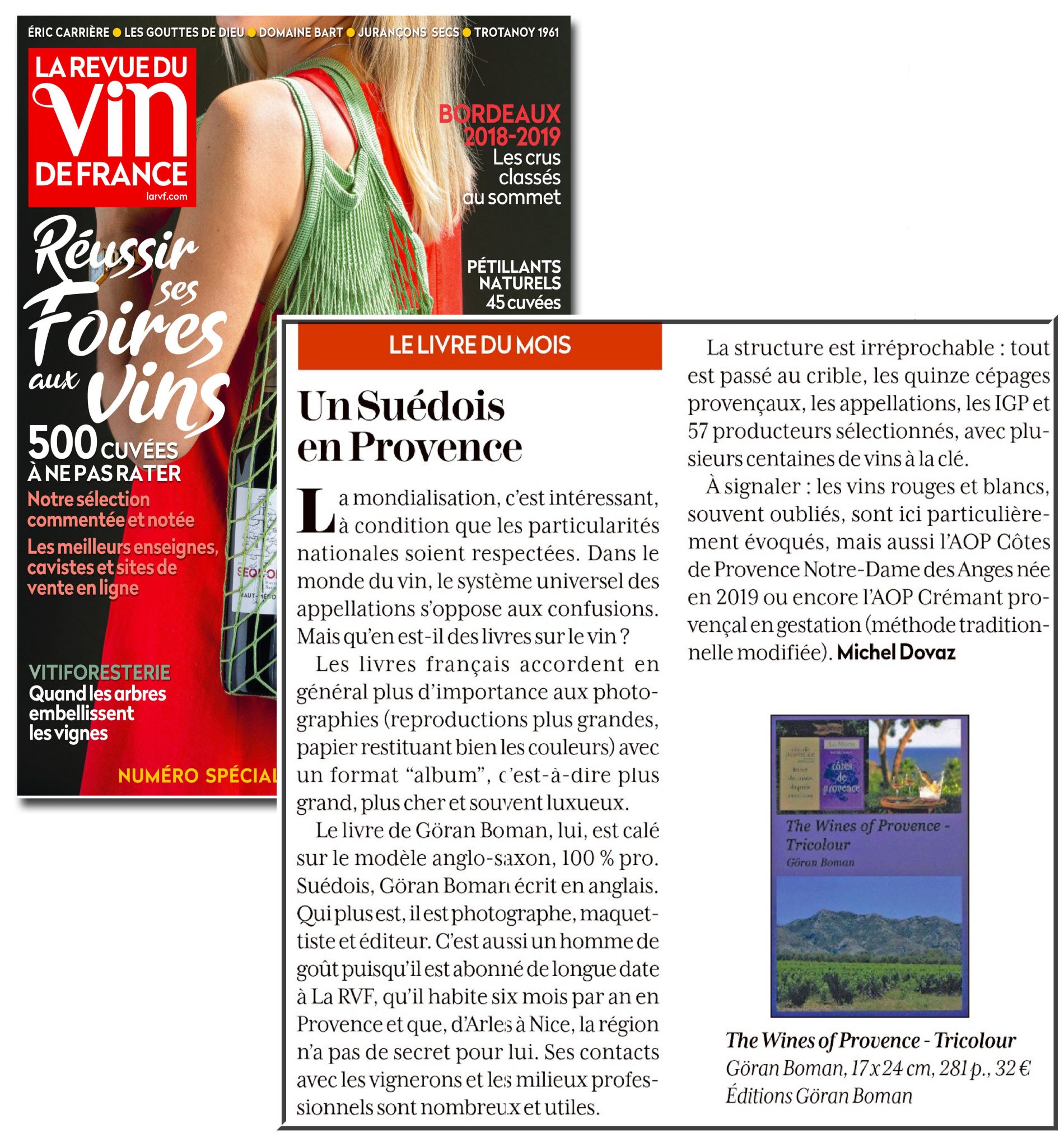 Read more on the website www.winesofprovence.org/books/ about the book's content, watch a video that flips through some pages, reviews and book awards. The books can be bought online and in several shops in Provence (www.winesofprovence.org/where-to-buy-the-books/) but the easiest way to order is by contacting me at provencebook@gmboman.se, but order as soon as possible.
Also, do sign up for the Newsletter so that you get news from the Provence wine world as well as other interesting wine news.