Read about the billionaires' rosé wine, the vintner's fight against nature and the increasingly warm and variable climate, as well as new vineyard owners where old presidents get involved. Unfortunately, there are even more Provençal vineyards that are bought up by larger "consortia", it is the Provençal rosé wine success that contributes to the fact that there are fewer and fewer family-owned vineyards!
Follow along so that, together with my book on Provence wines, you stay up to date on this fantastic wine region!
The Rosé Wine of the Billionaires. Ever since 1908, there has been a wine cooperative in the port of Saint-Tropez, but in 2019 it moved out of the port and took the opportunity to modernize the winery. At the same time, the new brand "Torpez" was launched. Friend of the Order then thinks that the brand is misspelled, but that name dates back 2000 years! The name is taken from the legend of San Torpé di Pisa who was martyred in Pisa and whose severed body washed up on the city's shore 2000 years ago in a boat together with a dog and a rooster. A unique destiny that has given its name to the village of Saint-Tropez.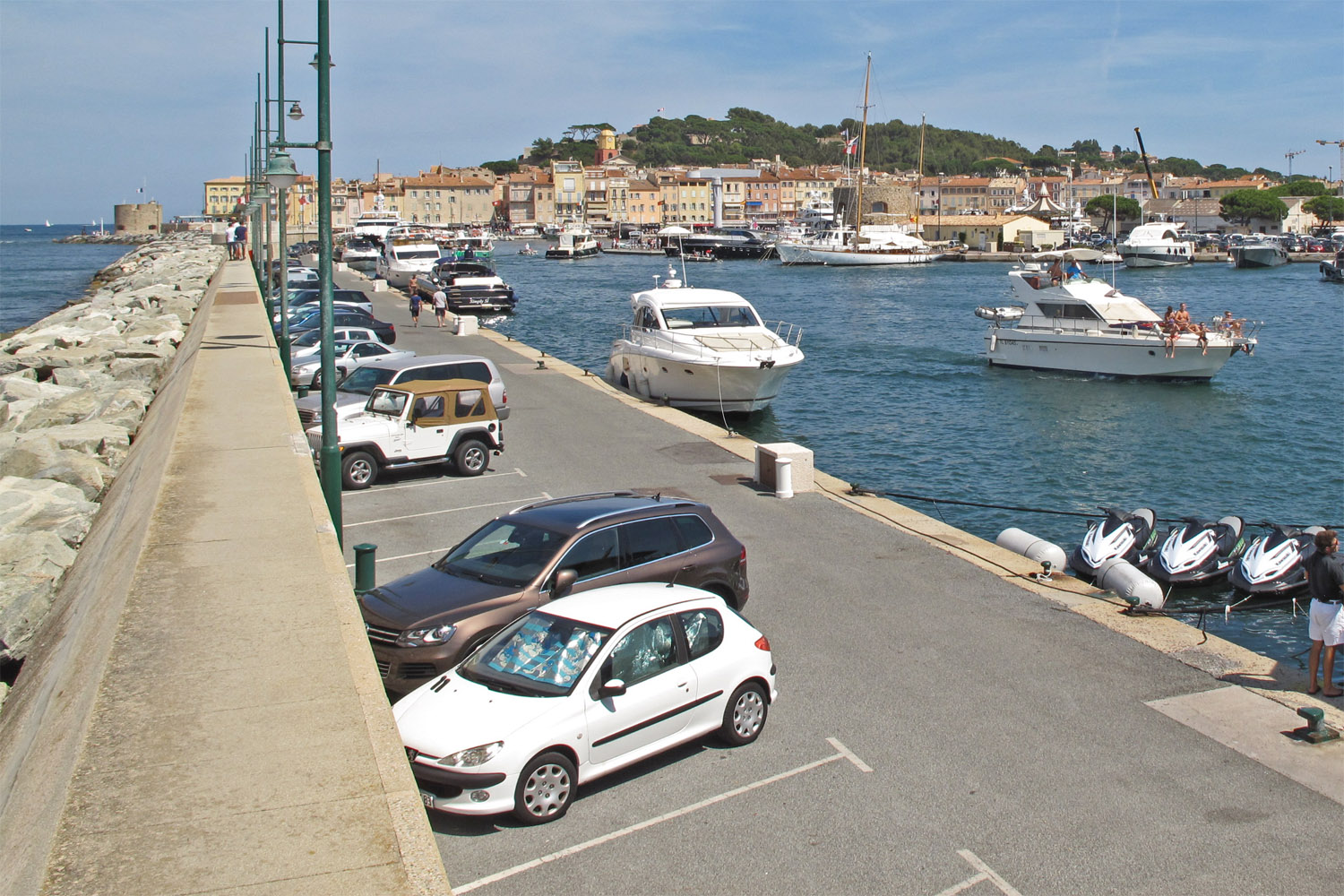 But back to the present and the wines of the billionaires. In many of Saint-Tropez's luxury villas, you see small micro-vineyards that can consist of four, five or six rows of vines, and these vineyards are wanted to be protected from further exploitation. The wine cooperative has now gathered 130 different micro-wine growers of 30 different nationalities whose grapes are included in the new Torpez wine Ultimum, which in addition to rosé is also available as white and red wine.
Source: La Revue du Vin de France
---
Château Roquefort Sold. One of Côtes de Provence's most skilled and most charismatic winemakers Raimond de Villeneuve Flayosc has now sold his vineyard Château Roquefort just north of the town of Cassis. The estate has been in the family's possession since 1812 and was owned by Raimond and his two sisters, unfortunately Raimond did not have the means to buy out his sisters. The vineyard has been bought by the couple Cédric and Violaine Menet, who are related to the Mulliez family, which has extremely large brands in France such as Auchan (daily goods), Leroy-Merlin (hardware) and Decathlon (sporting goods) etc.

When we visited Roquefort for research for my book, I got a proper education in winemaking, "You understand, kid, that this is how it is…". The wines that you taste directly from the tanks are normally thrown into a chute, but look, Maria and I wasn't allowed to do it, so the few centiliters had to return to the tanks!
Raimond's wines deviated from the traditional ones in Provence, for example by producing as much as 65% red wine and then a good but deviant rosé wine with the appropriate name Corail. During his 30 years, he has converted to organic farming and, unlike most others, the vines are not just from a clone that the "experts" recommend, but instead are grafted from his own vineyard via "Sélection Massale". Unfortunately, it is hard to believe that the new owners will reach the same level as the enthusiastic and knowledgeable Raimond.
Source: La Revue du Vin de France
---
Rumours that Château Romanin is being Sold. According to the source, Château Romanin in the Alpille Mountains, one of the former more famous vineyards of the AOP Les Baux de Provence, is about to be sold to an American investor living in the region. Unfortunately, another vineyard that goes from being family owned to being bought up by a rich investor.

For being in Provence, the vineyard is large, 58 ha, and already in 1988 it was run biodynamically. The winery was founded in the 1980s by a Swiss family but in May 2006 it was bought by the Charmolüe family from Bordeaux who at the time sold Château Montrose in Saint Estèphe in Bordeaux. The family aimed to vinify a "Provençal Pomerol". The proportion of red wine was then 60%, but the proportion has since fallen.
Source: La Revue du Vin de France
---
Sarkozy Buys Vineyards! In addition to investment in rosé wine and exclusive olive oil, there will be an investment in a luxury hotel business, perhaps similar to Mark Dixon's luxury hotel which includes four estates: Château Berne, Ultimate Provence, Château des Bertrands and Château St Roux?
The vineyards are bought up by three partners: businessman Stéphane Courbit (LOV Group – multimedia, online games and luxury hotels), ex-president Nicolas Sarkozy with his wife, and also singer, Carla Bruni and the Prats family (former owners of Cos d'Estournel in Bordeaux).
Perhaps the Sarkozy couple got a taste for Provence during their time at the president's summer residence Fort de Brégançon? During his time there, he terrorized his security guards when he rode his bike around the neighbourhood!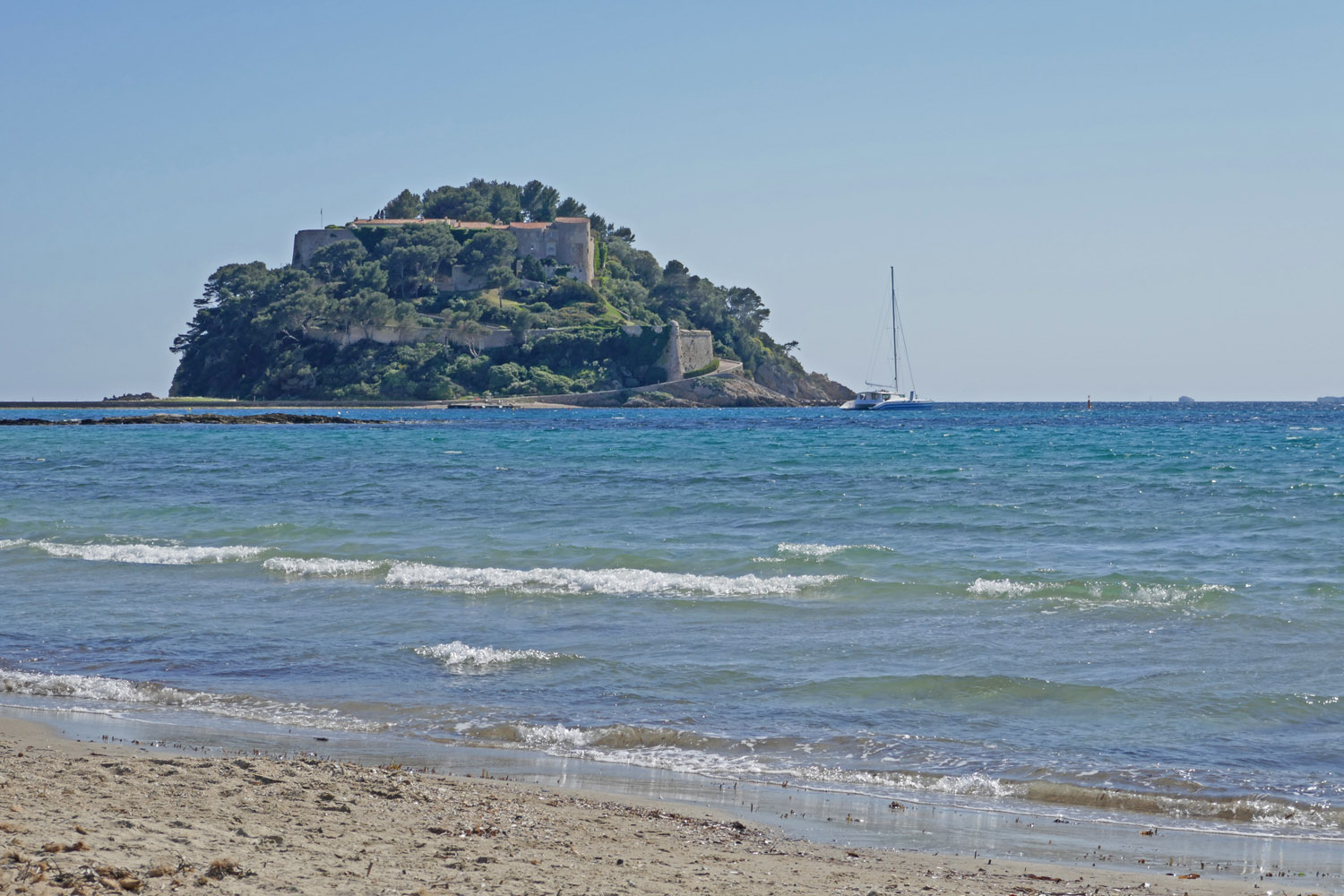 Courbit already owns Château Estoublon (18 ha in AOP Les Baux de Provence) and the new acquisitions strengthen the investment in the rosé wine Roseblood d'Estoublon. The new acquisitions are Château Beaulieu (12 ha in AOP Coteaux d'Aix-en-Provence) and the large vineyard Domaine de Cantarelle (130 ha in AOP Coteaux Varois en Provence), which is the largest in the appellation.
Source: La Revue du Vin de France
Update 2023-09-12:
The trio Courbit, Sarkozy and Prats are now expanding further by purchasing the 7.5 hectare vineyard La Ferme des Lices located a few kilometers east of Saint-Tropez. The winery will be linked to the nearby luxury hotel Hôtel de la Messardière, which is part of the Courbit LOV group.
Source: La Revue du Vin de France
---
New Grape Varieties to Counter Warmer Climate. Ninety wine growers met in November to take part in the experiments that the Chamber of Agriculture in Var carried out with "new" grape varieties with the goal of coping with an increasingly hot and drier climate and being more resistant to diseases. Among other varieties, the non-French varieties Calabrese, Agiorgitiko, Tempranillo, Touriga Nacional, Pinotage, Zinfandel and Mavrud have been tested.

The Calabrese grape from southern Italy, better known as Nero d'Avola, produces dark wines with fruity aromas. In tests on dry sandstone soil in Var during the very dry year 2022, the grape has proven to ripen well, while Grenache was affected by water stress, which stopped the ripening. Calabrese also gave good acidity to the vinified rosé wine. Even the old Provençal grape Rousseli/Rosé du Var is proving to cope well with the new climate. The grape was previously allowed in Provence but was removed as it produced alcoholic wines with low acidity.
Source: Vitisphere
---
Risk of Future Frost Damage? The winter has been warm, December was about 2 degrees warmer than normal, and the heat lasted right up until mid-January.


As a result, vine budding can occur much earlier than normal and now especially in South West France, Bordeaux and along the Mediterranean coast and this makes the vines extra sensitive to the coming cold nights which are now predicted to occur in April. It is currently being reported that the first leaves have already broken out in the Gard and Pyrénées Orientales after the Spanish border….
Unfortunately, several of the recent years have caused major frost damage to vines and orchards in France, so for the sake of the winegrowers, we must hope that the temperature will be more normal.
Source: Vitisphere
---
ATTENTION! Surely you have signed up for the Newsletter so that you receive news from the Provence wine world as well as other interesting wine news? If you have already done so, tell your wine-interested friends!
Provence expert Göran Boman, Author of the books "Provence – Vita, röda och även roséviner" and "The Wines of Provence – Tricolour".