We are now approaching the end of March and by then all the pruning work of the vines is usually completed. The later you prune, the less risk there is of the new buds thriving during warm periods and later being hit by sudden cold weather. The vine farmers have the spring of 2021 fresh in their minds, when the frost in April hit hard against all the vineyards in France, in Provence the early budding Grenache grape was particularly affected.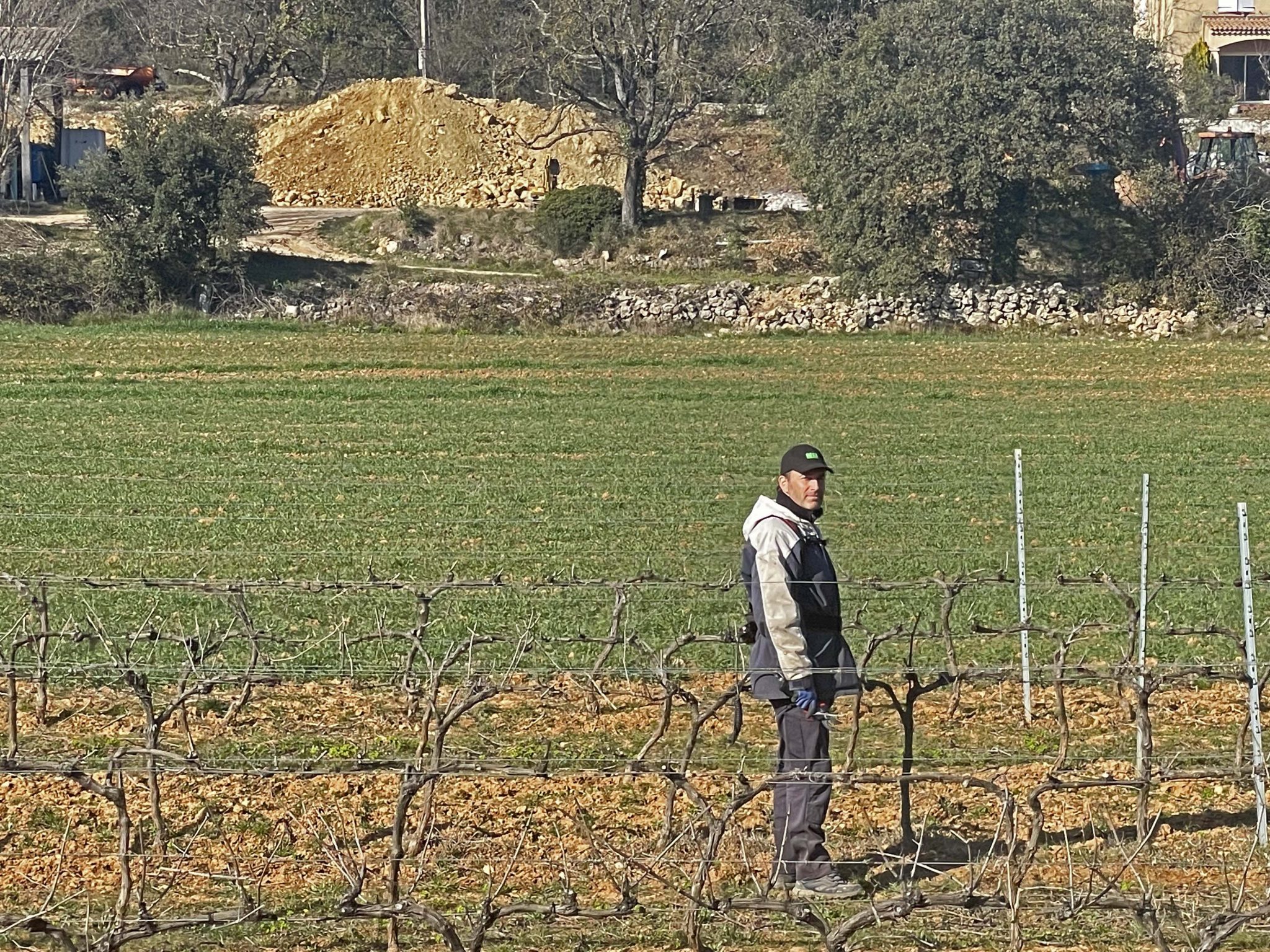 If you want to know more about pruning, you will find it on my website: "Pruning and the wine makers tribulations!"
Forecasts warn of high pressure in April, which often brings frost, let uss hope there are no serious cold snaps!
What has unfortunately already hit Provence is the drought. The summer of 2022 was extremely dry, but the vines still produced a high-quality harvest and 2023 begins in the same way with no rainfall. The soil is 80% saturated, compared to 88% last year at this time. The drought has already meant irrigation restrictions have been imposed on the Riviera and there have already been forest fires in the areas of Grasse north of Cannes.
Significantly worse affected, however, is southern Occitanie (southern Languedoc and Roussillon) where moisture levels in the soil are as low as 36%. So for now the vine farmers in Provence do not have to do like those around Perpignan where on Saturday they organized a religious procession to invoke Saint Gaudéric, the patron saint of farmers, to make the rain fall. The prayers were answered so during the night of Sunday heavy rains fell, the biggest rainfall in six months!!!
Sources: Vitisphere, www.valeursactuelles.com
---
Surely you have signed up for the Newsletter so that you receive news from the Provence wine world as well as other interesting wine news? If you have already done so, tell your wine-interested friends!
Provence expert Göran Boman, author of the books "Provence – Vita, röda och även roséviner" and "The Wines of Provence – Tricolour ".