Provence rosé wines from 2021 have unfortunately not impressed me as many wines lacked the typical fruity freshness for me, perhaps due to the Grenache grape taking a beating from the frost in the spring and some being affected by heavy forest fires. It was therefore gratifying to find out at a large wine fair at the end of February that vintage 2022 is very good!
If you are interested in the conditions for the vines during 2022 you will find it in "Promising vintage 2022 in Provence"
As a wine journalist, I was invited to the new fair "Vins de Provence Expériences " organized at the end of February 2023 in Marseille by the branch organization CIVP (Conseil Interprofessionnel des Vins de Provence).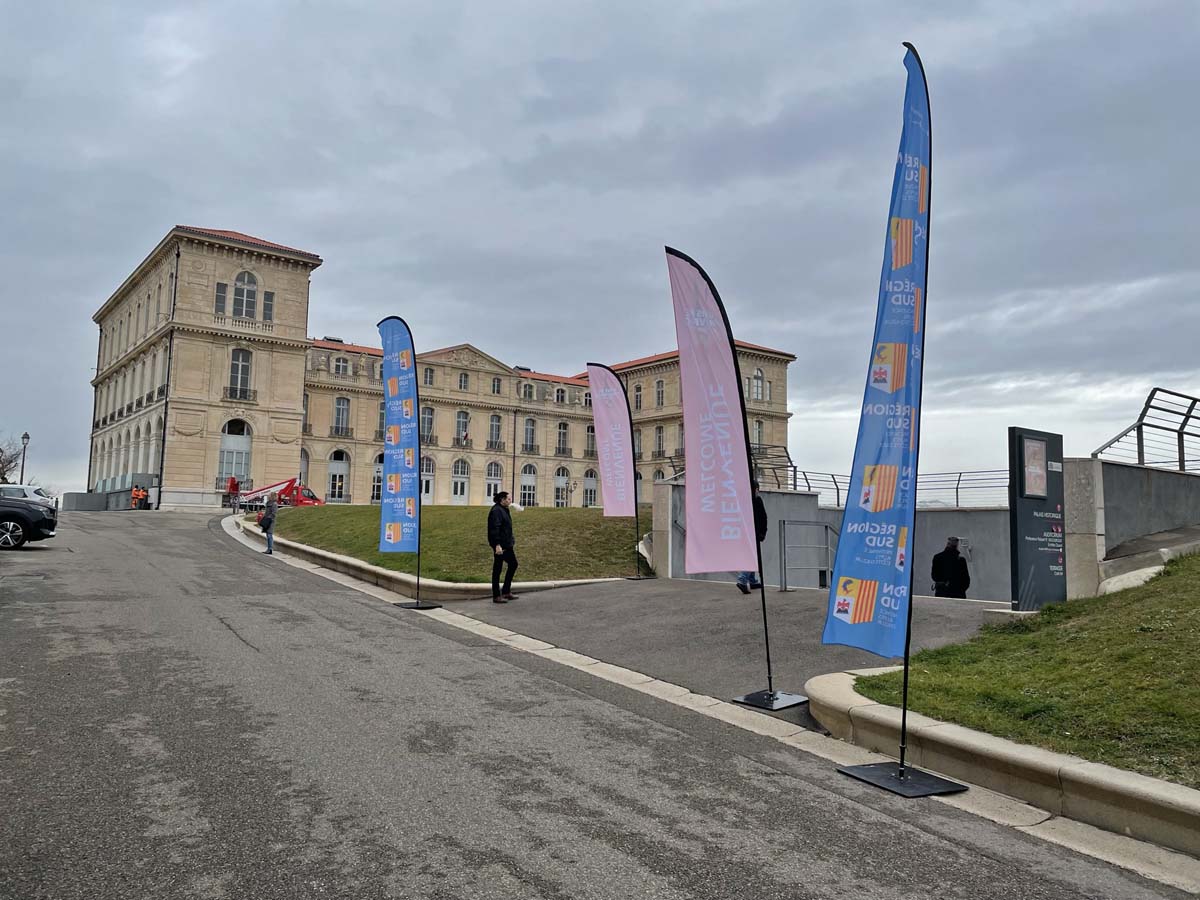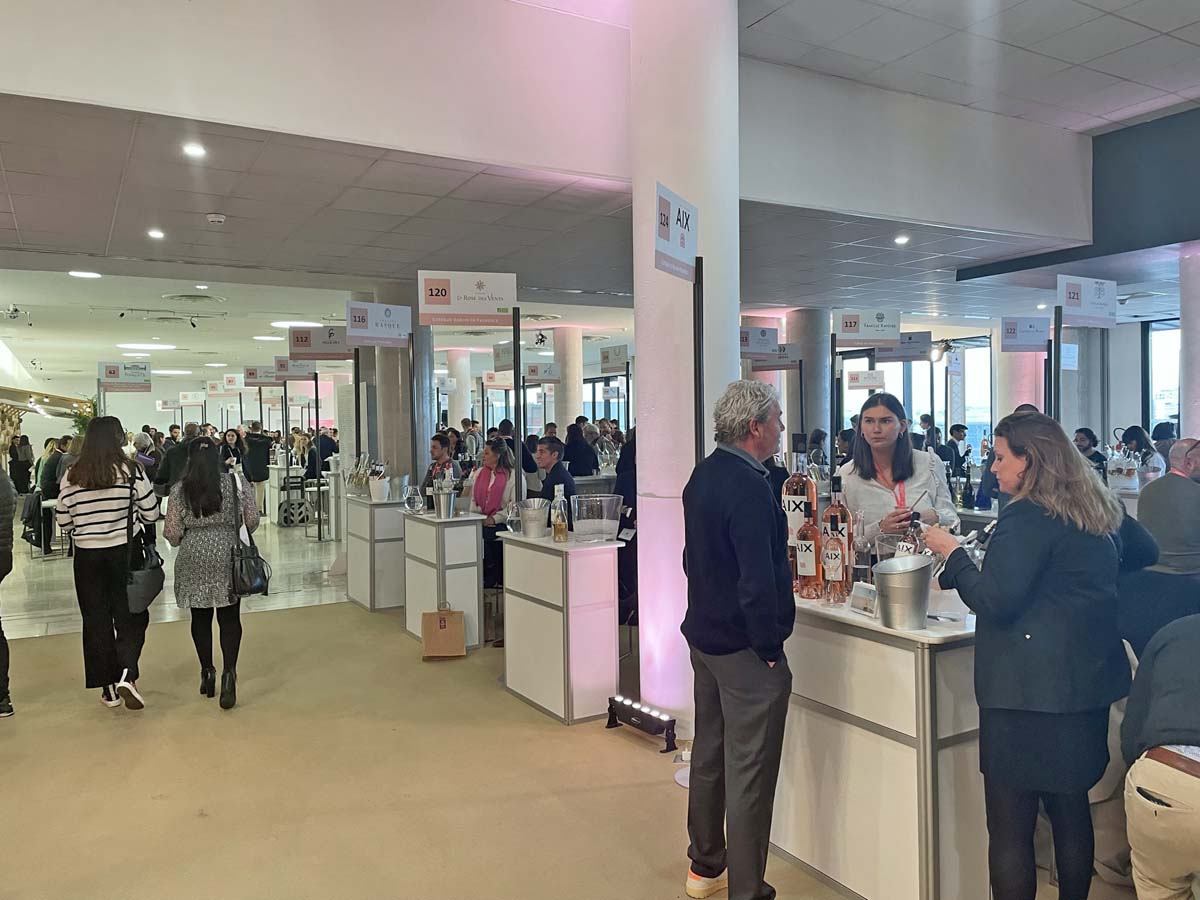 A total of 180 vine growers/wine producers and négociants participated coming from CIVP's three appellations Côtes de Provence, Coteaux d'Aix-en-Provence and Coteaux Varois en Provence. These three appellations account for 96% of Provence's wine production of which 90% is rosé, so there were extremely many rosé wines to try and most of them had of course also picked their best white and red wines with them!
Unlike wine fairs in, for example, Sweden, there is no need to fuss with wine coupons or the like, but everyone was served, despite this no one had "taken too much".
In addition to the traditional display/wine stands, there was a twenty meter long table with wines in the theme of older rosé wines as well as organic rosé wines and there you just had to provide yourself with the good drops.
On the table you found everything from prestige rosés such as Château d'Esclans Garrus, price "only" €120, and Domaine Rabiega's rosé r 2020, with the more modest (?) price of €97, to more common rosé wines. It's not every day that you get to pour as much Garrus as you want, the limitation is that you want to try as many wines as you can handle.
Speaking of old rosé wines, a masterclass was also held on the subject and since Provence rosé wine of today is a fairly young creation, CIVP looks with candle and lantern for what it is that makes these wines agable.
In the masterclass we tried rosé wines that were up to 23 years old, more about this in the upcoming newsletter so keep an eye out for the letter.
CONCLUSION: After a long day at the wine fair, we can state that the Provence rosé wines of the 2022 vintage are very good! This also applies to the whites that we tried at the fair and on other occasions at producers! The red ones it is too early to taste but they will in all probability also be very good.
---
Surely you have signed up for the Newsletter so that you receive news from the Provence wine world as well as other interesting wine news? If you have already done so, tell your wine-interested friends!
Provence expert Göran Boman, Author of the books "Provence – Vita, röda och även roséviner" and "The Wines of Provence – Tricolour ".